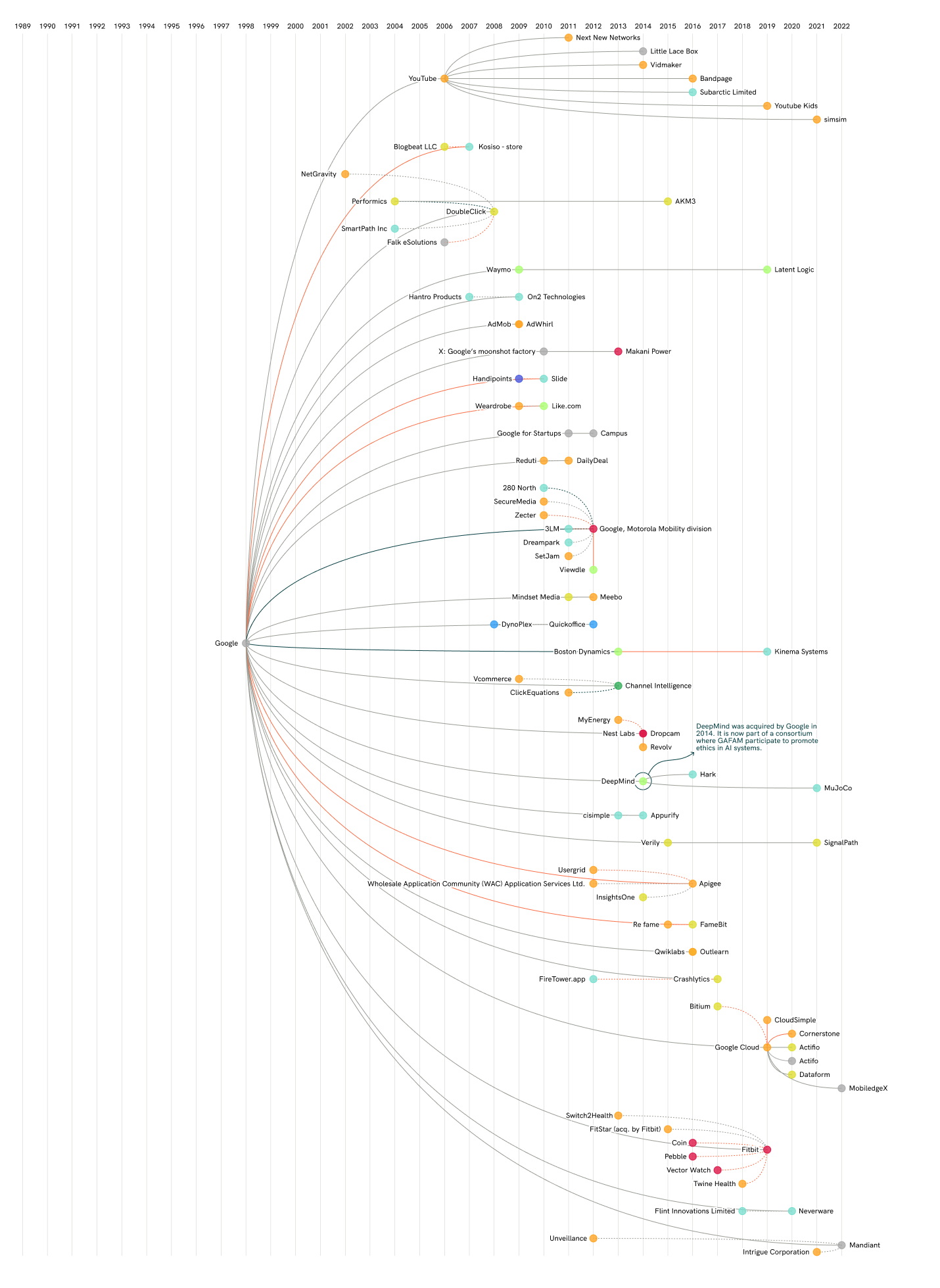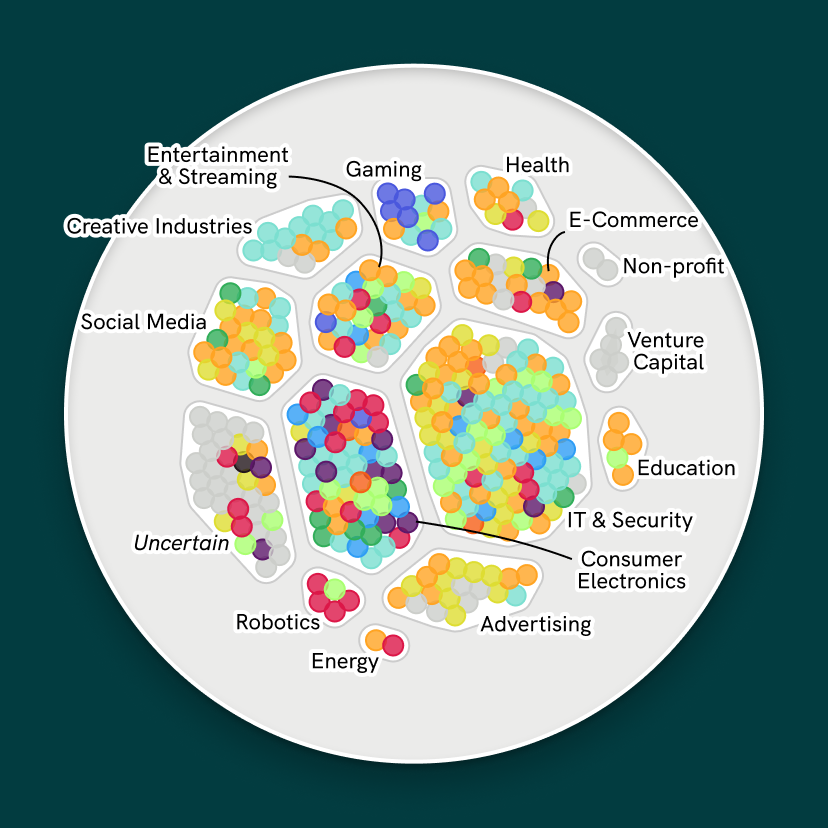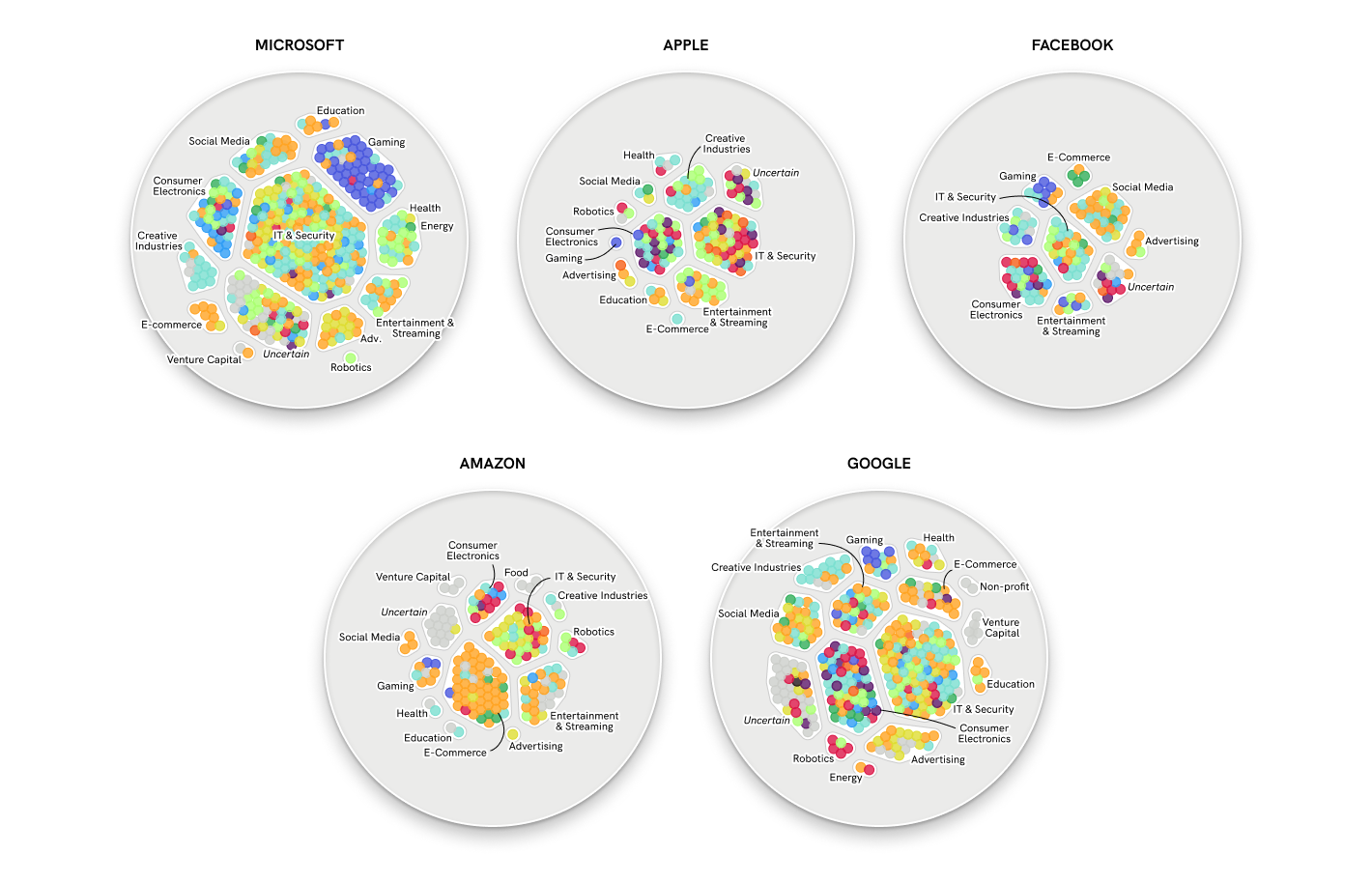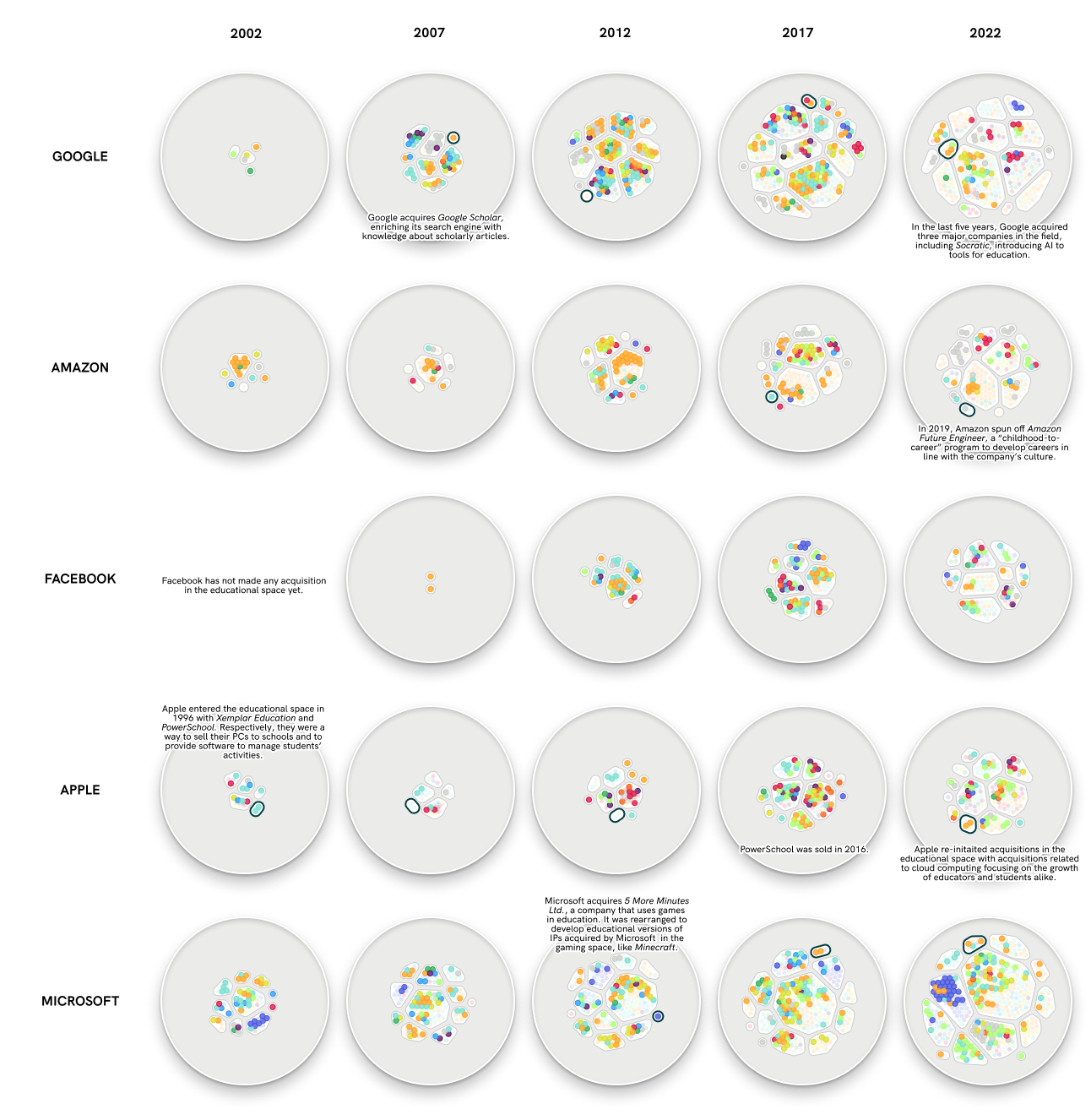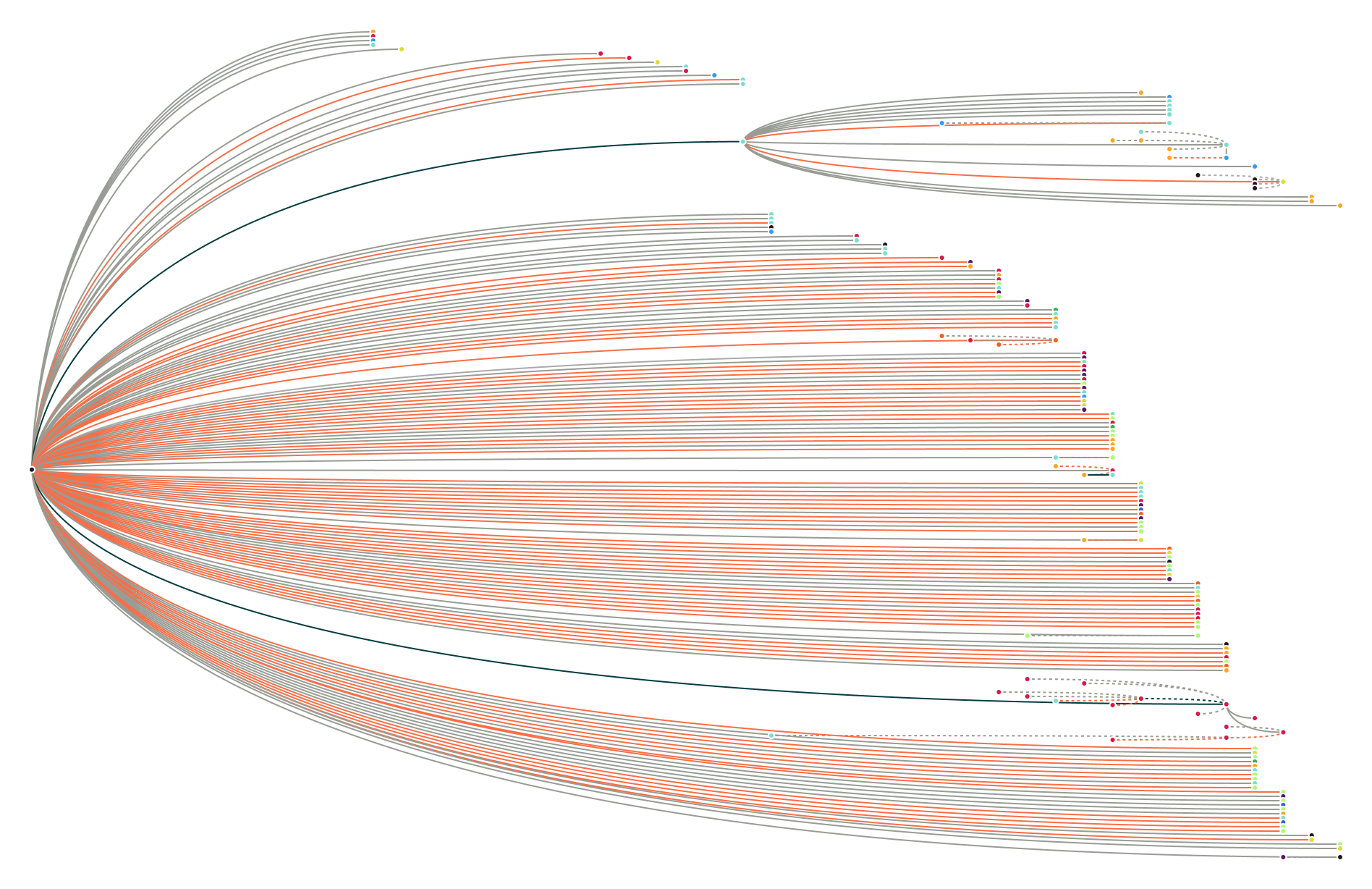 GAFAM Empire
Mapping the ecosystem of acquisitions in the big tech companies empires
Year — 2022
Team — Ángeles Briones, Andrea Benedetti
Partners — Tactical Tech
Area — Web design, data visualization
From the second half of the 70s, the world witnessed the birth and affirmation of the so-called Big Tech, the five largest companies that operate in the field of information technology. Also known as "GAFAM" (acronym of Google, Apple, Facebook, Amazon and Microsoft), in the last fifty years they were able to build empires of intellectual properties of technologies and systems through acquisitions of other companies small and large, centering technological innovations within their walls.
"GAFAM Empire" collects the information of more than a thousand acquisitions, to have a look back on the history of the industry through data publicly available on the web. Thanks to them, a landscape of acquisitions is built to identify common interests that are then broken down into a deep analysis of GAFAM's history.
The project visualises the data with different shapes and through different focuses, allowing the reader to understand a complex system of relationships that is constantly evolving and that is redefining the concepts of competitions and monopoly.