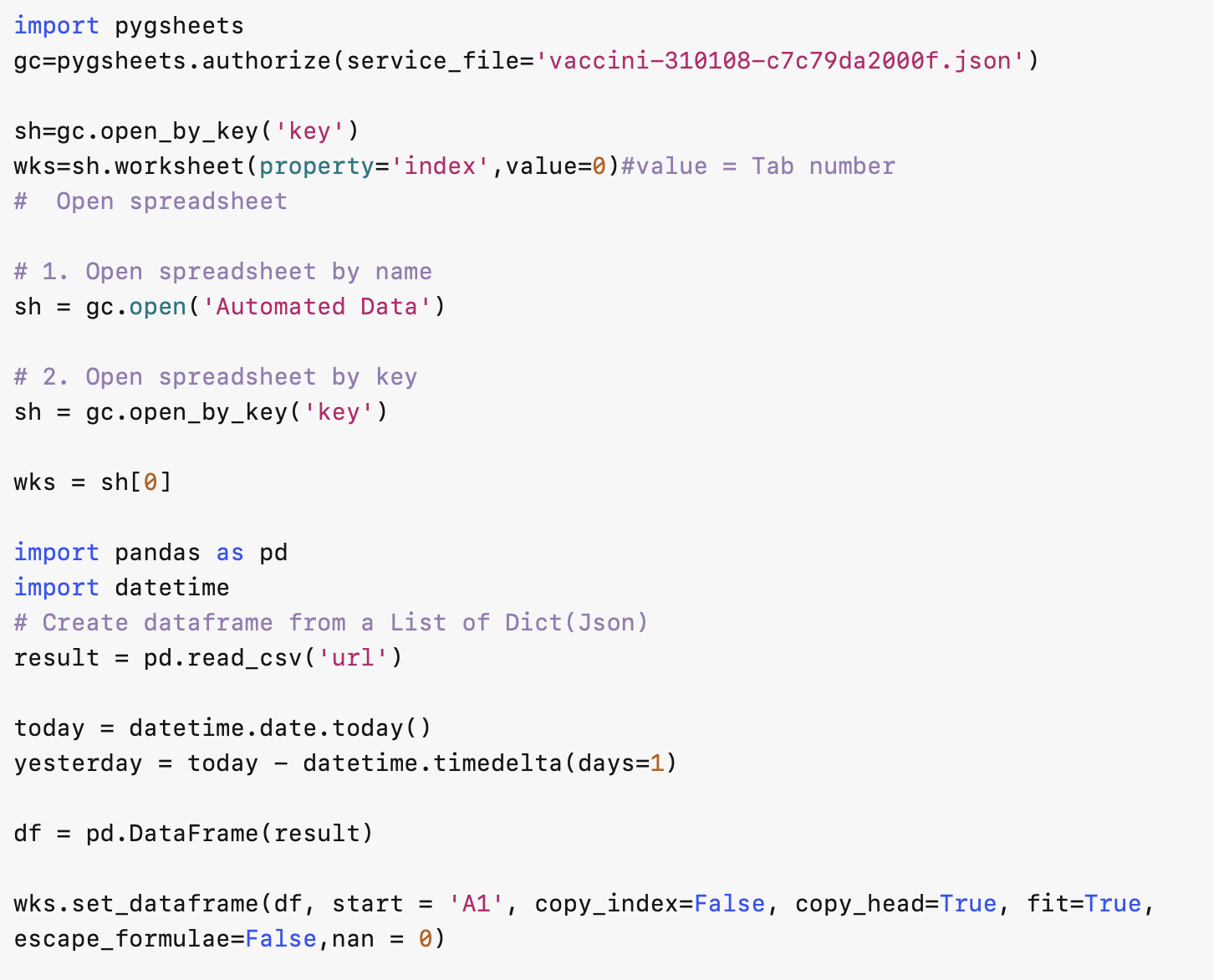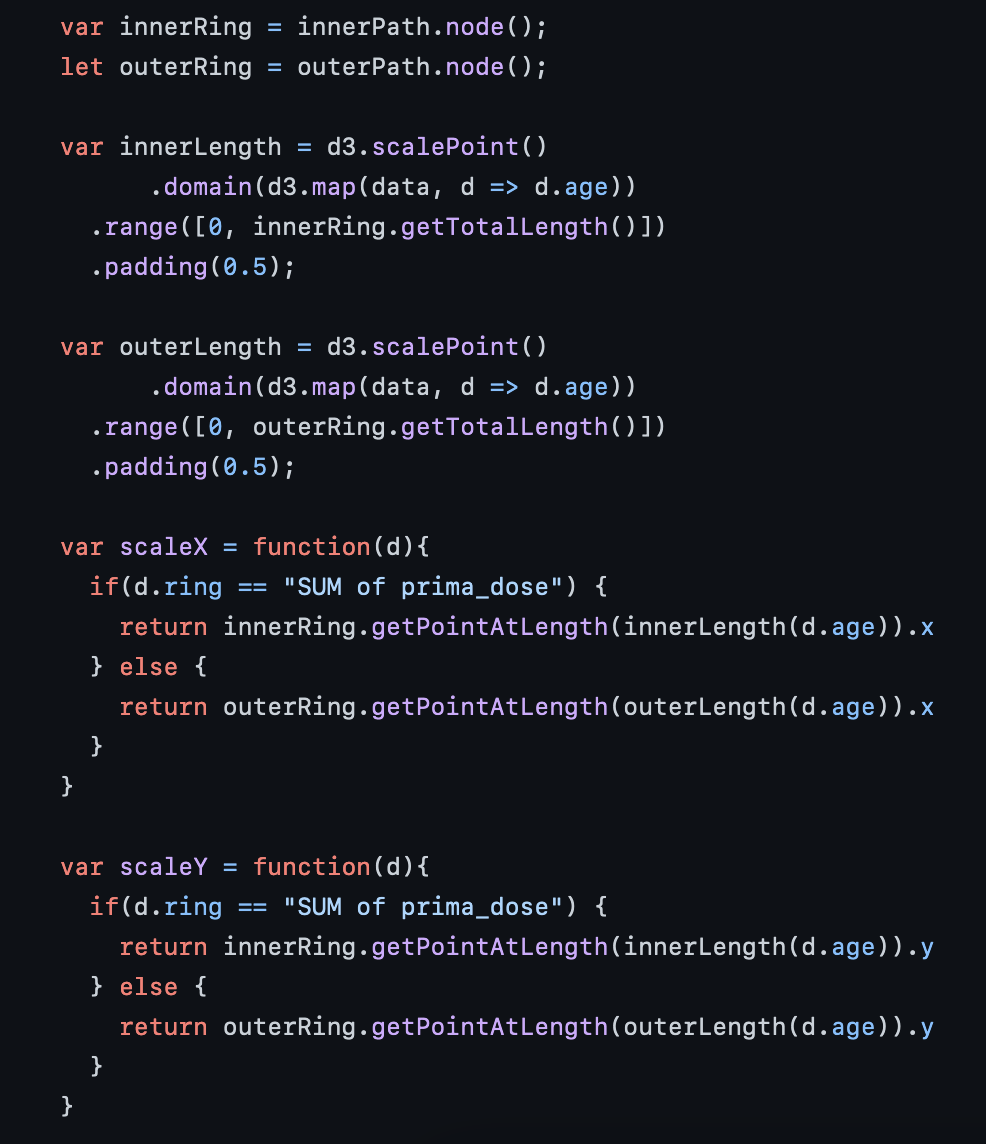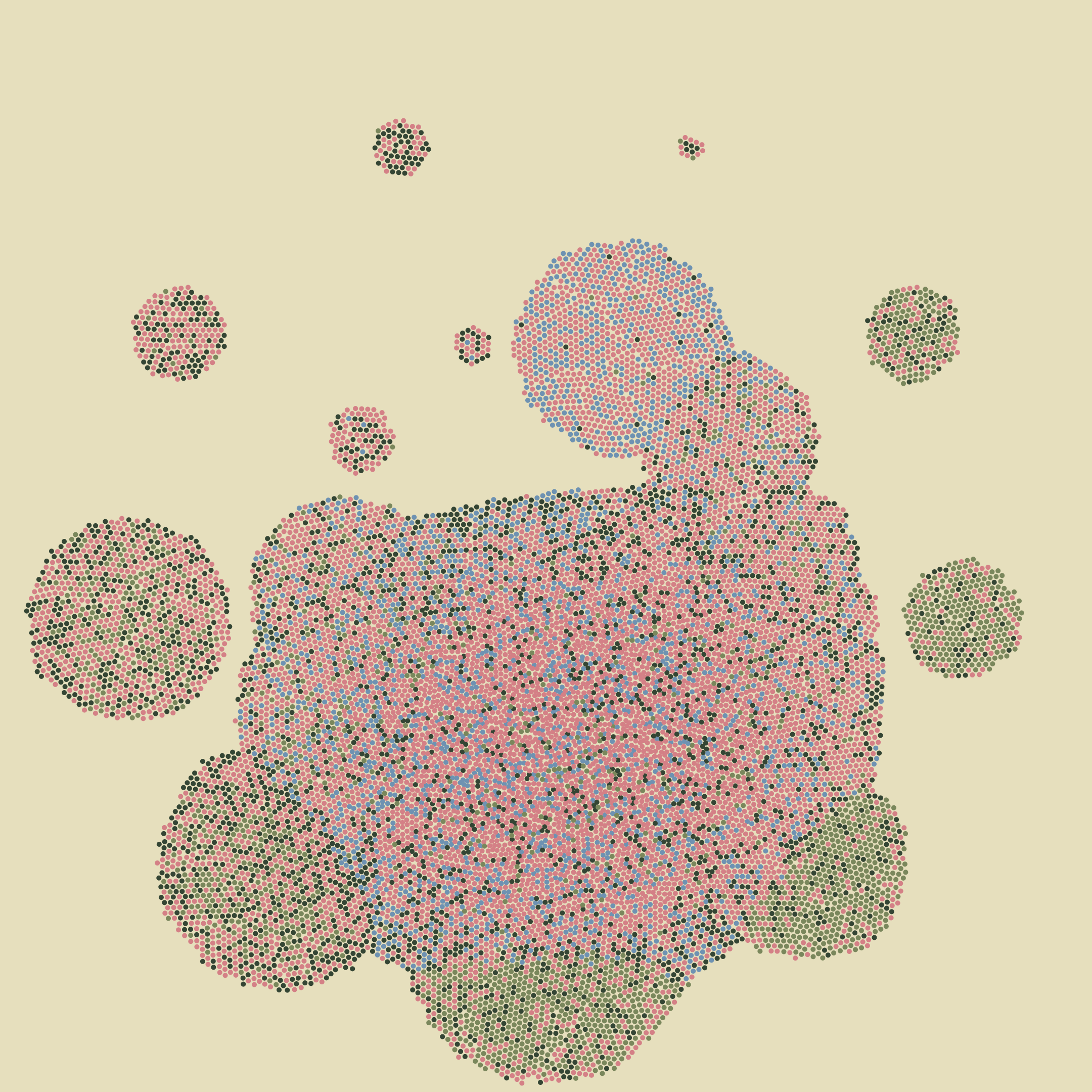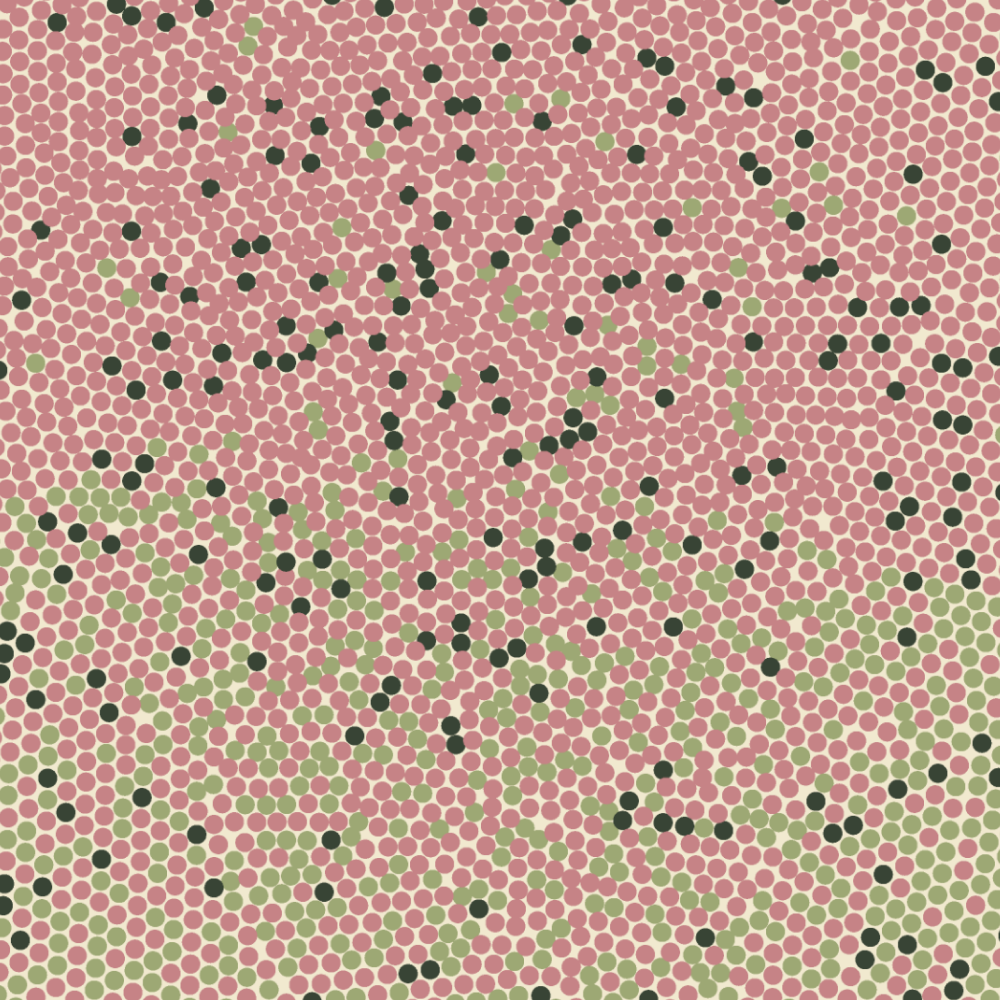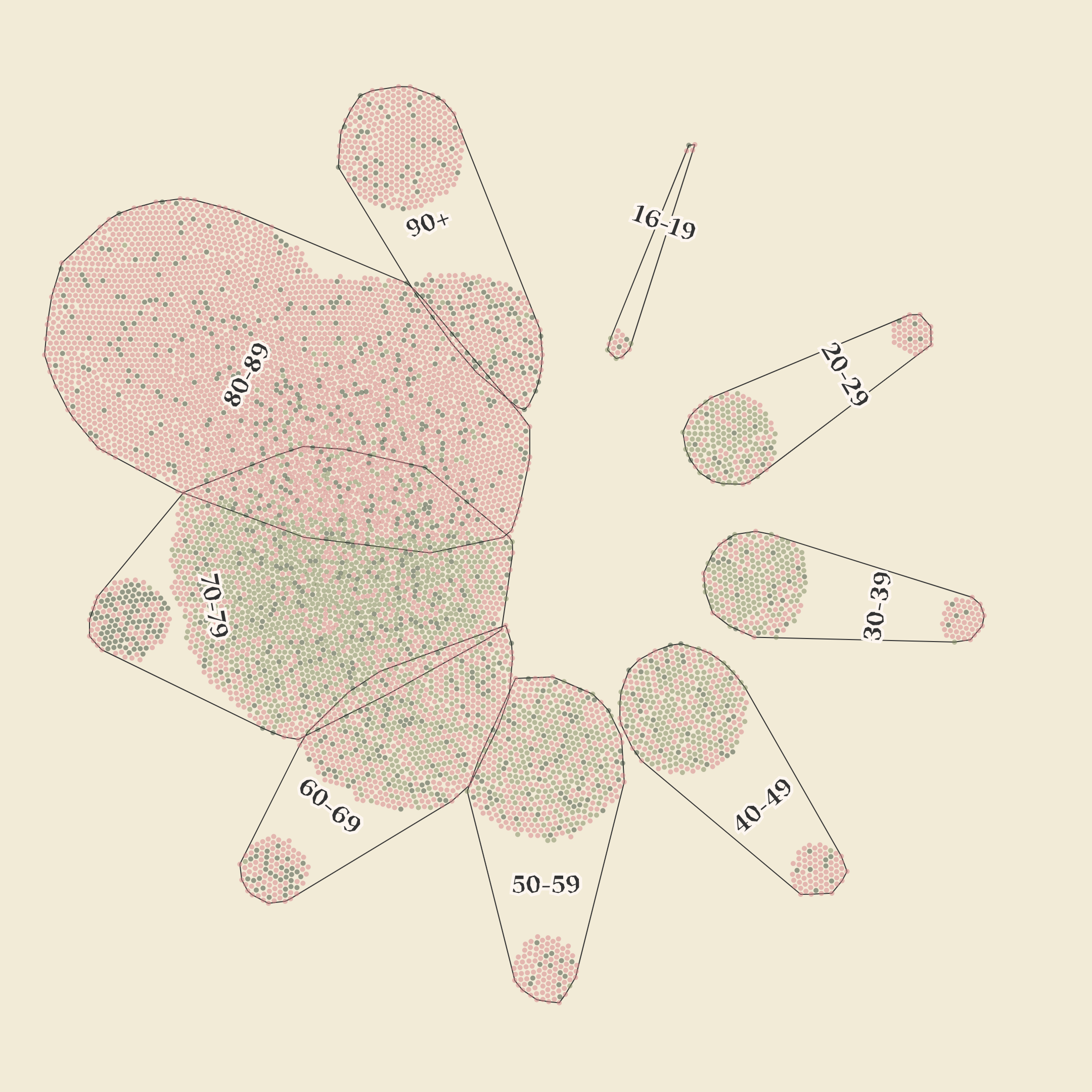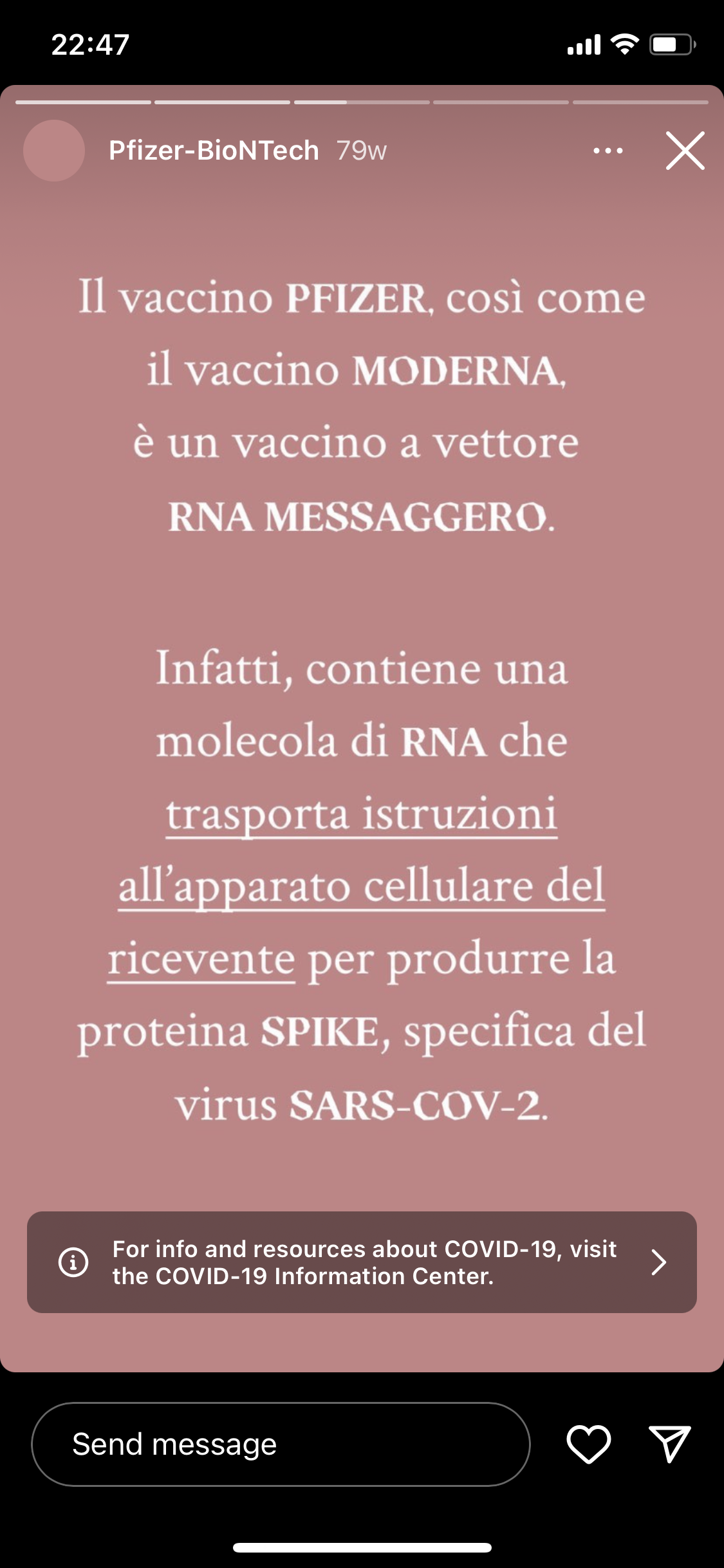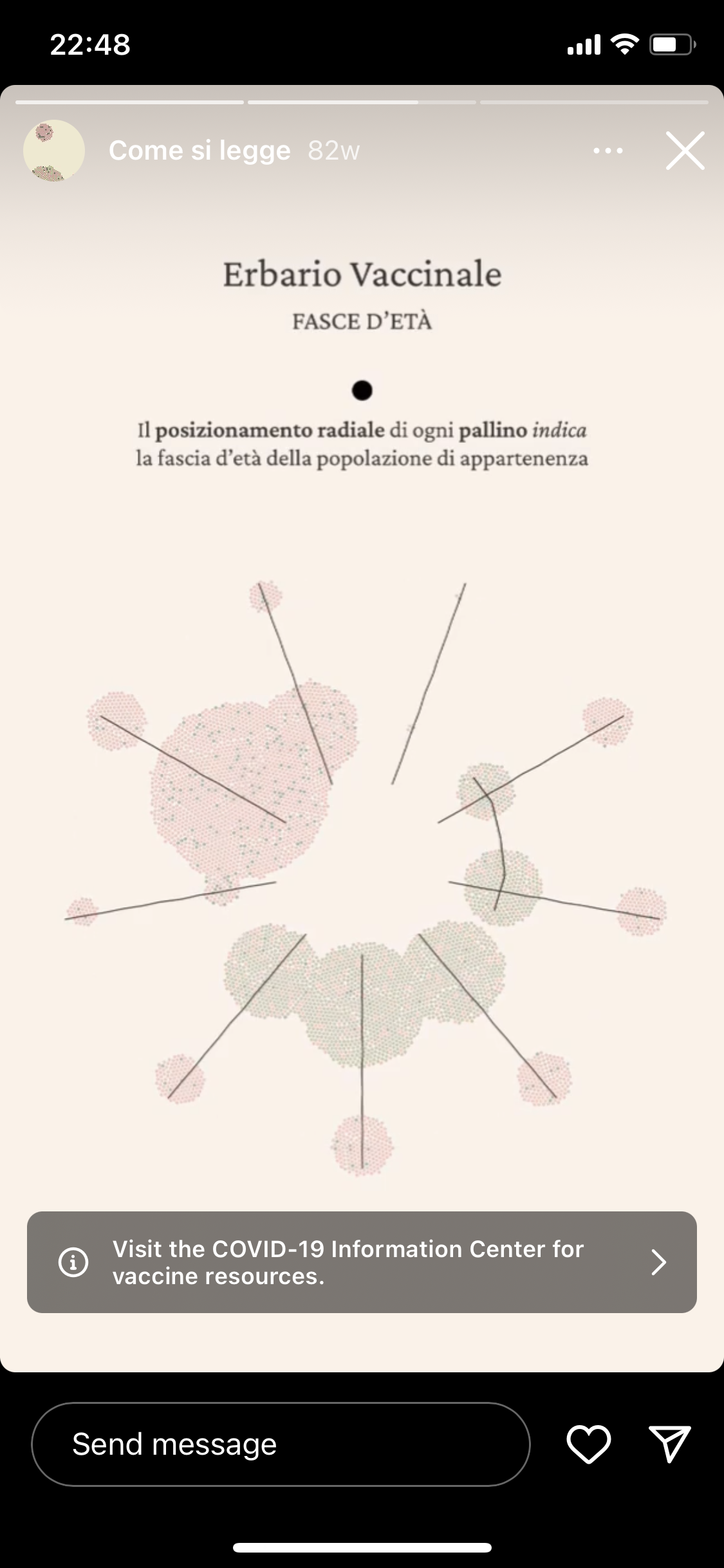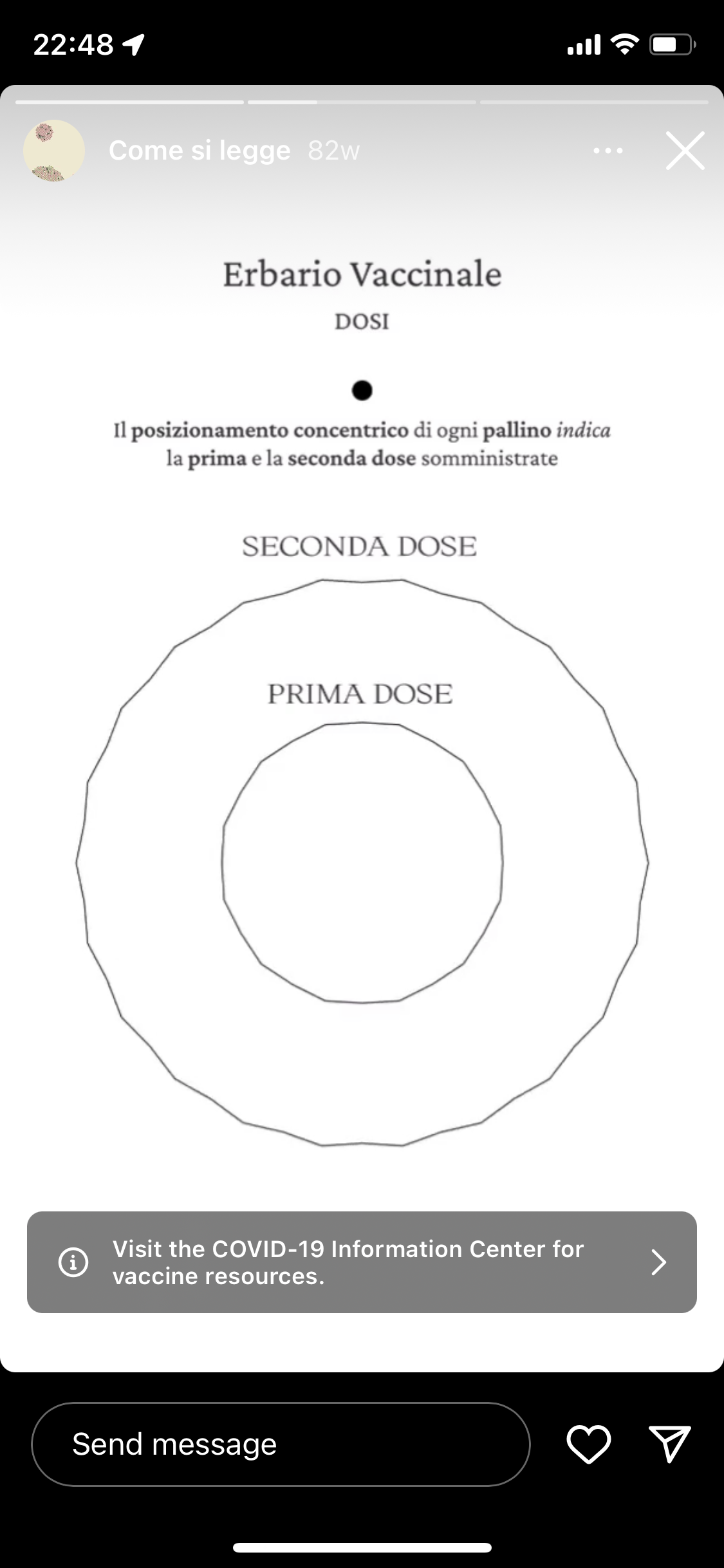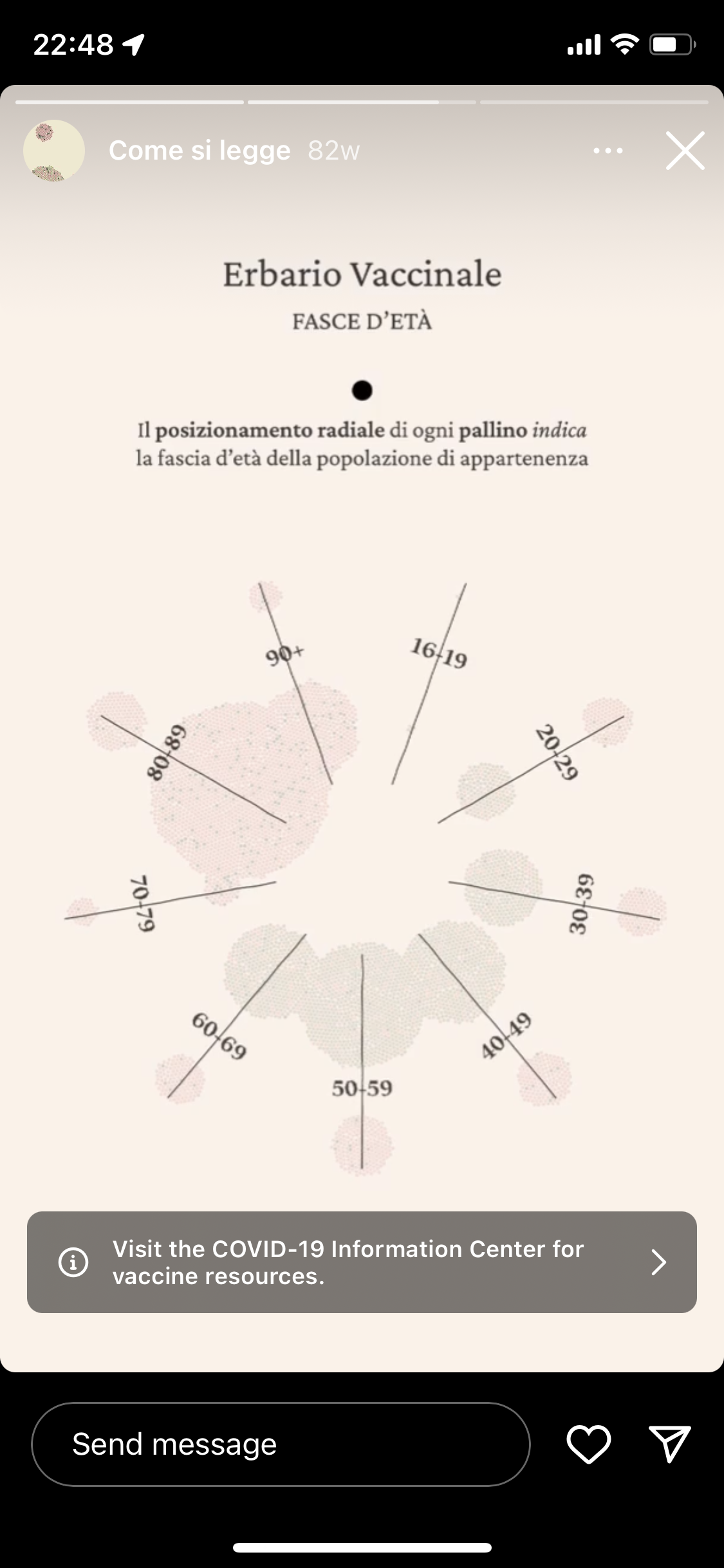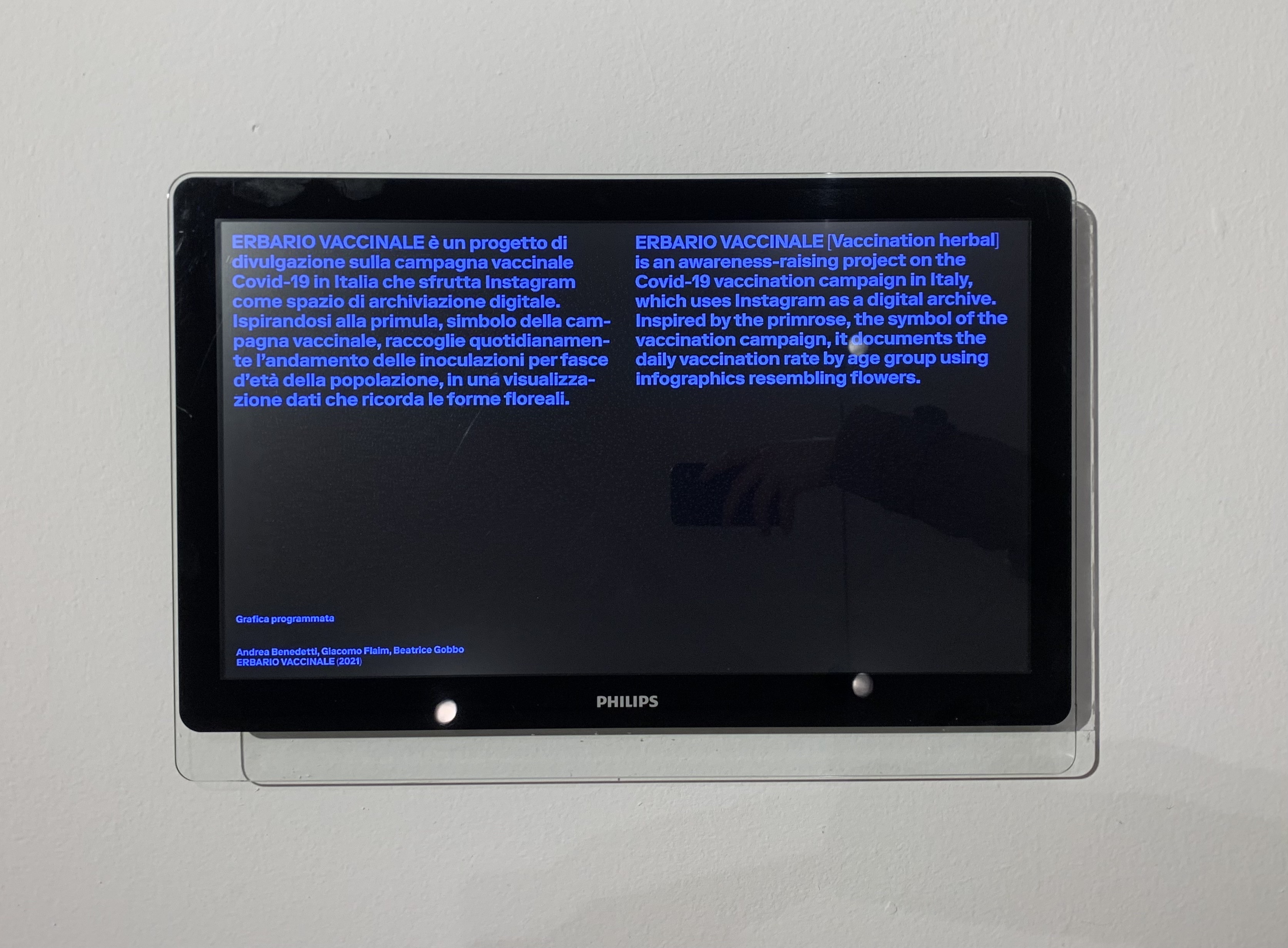 Erbario Vaccinale
Daily update on Instagram for the Covid-19 vaccination campaign in Italy
Year — 2020
Team — Andrea Benedetti, Giacomo Flaim, Beatrice Gobbo
Partners — Self initiated
Area — Coding, Art direction
"Erbario Vaccinale" is a dissemination project on Instagram about the status of the COVID-19 vaccine campaign in Italy from its beginning to the summer of 2021 through the representation of public data made available by Protezione Civile Italiana (Italian Civic Defense). Inspired by the government vaccine campaign symbol, the primrose, "Erbario Vaccinale" collects daily inoculation trends across population age groups in a data visualization reminiscent of flower shapes.
"Erbario Vaccinale" is built semi-automatically. Due to the open source and digital nature of data, the representation is designed and updated using Python and Javascript-based libraries. The final composition of the post, i.e., the typographic and decorative processing of the published content, is the result of subsequent manual editing.
Thus, "Erbario Vaccinale" appropriates Instagram and its intrinsic affordances by using the social network as a digital storage space for the vaccine campaign: users can be updated daily or browse the profile as a herbarium populated with data about the vaccine campaign.
In each visualization, a dot represents 30 people. The color variable represents the brand of vaccine dispensed. The position of each dot represents the age group it belongs to (on the radius) and the dose administered (on the concentric circles). Each day presents a carousel consisting of three images: the first shows the complete visualization, an annotated version of the primrose visualization, and the third is a numerical summary of the doses dispensed in the country. The stories' highlights serve as legends. The first collection describes how to read the visualizations. The others distinguish the colors of the vaccine brands and provide some additional information.