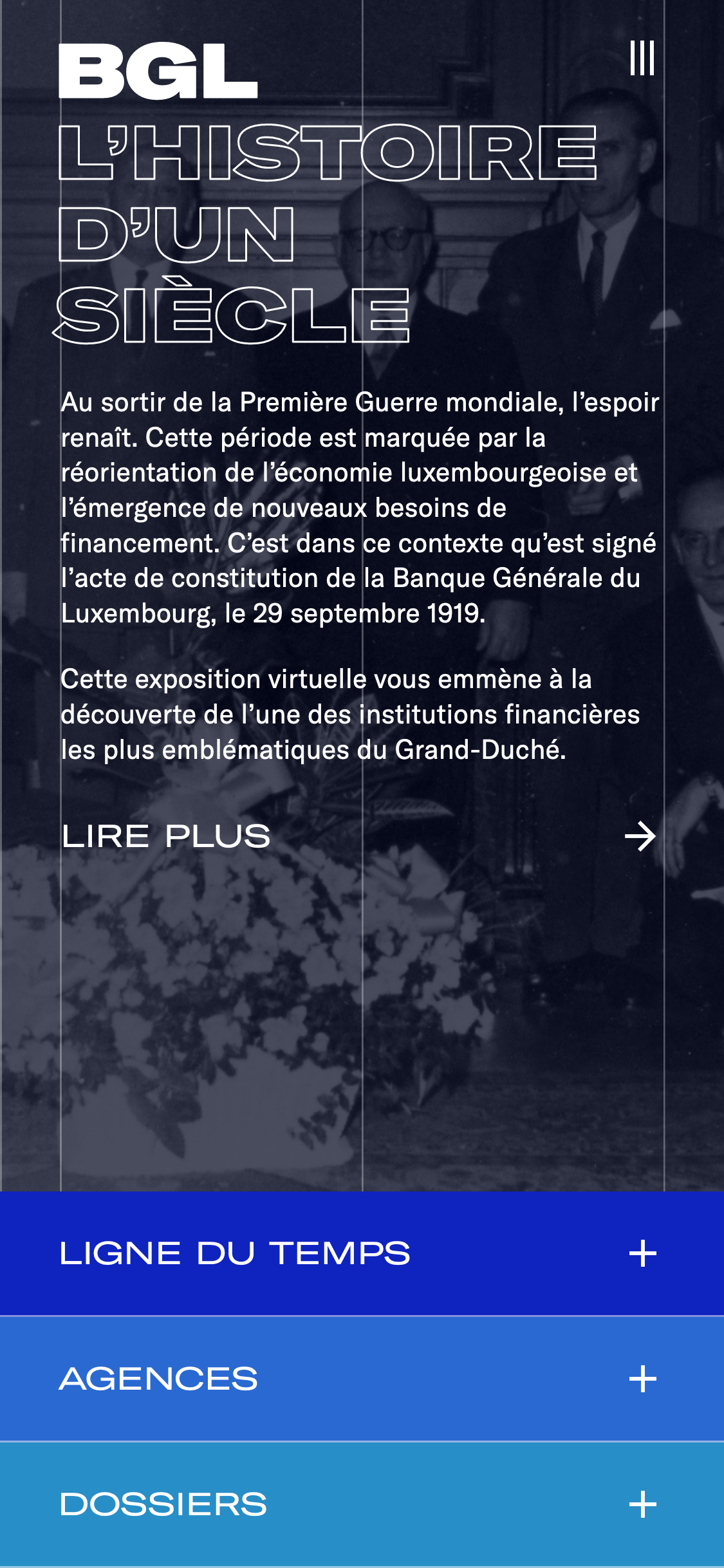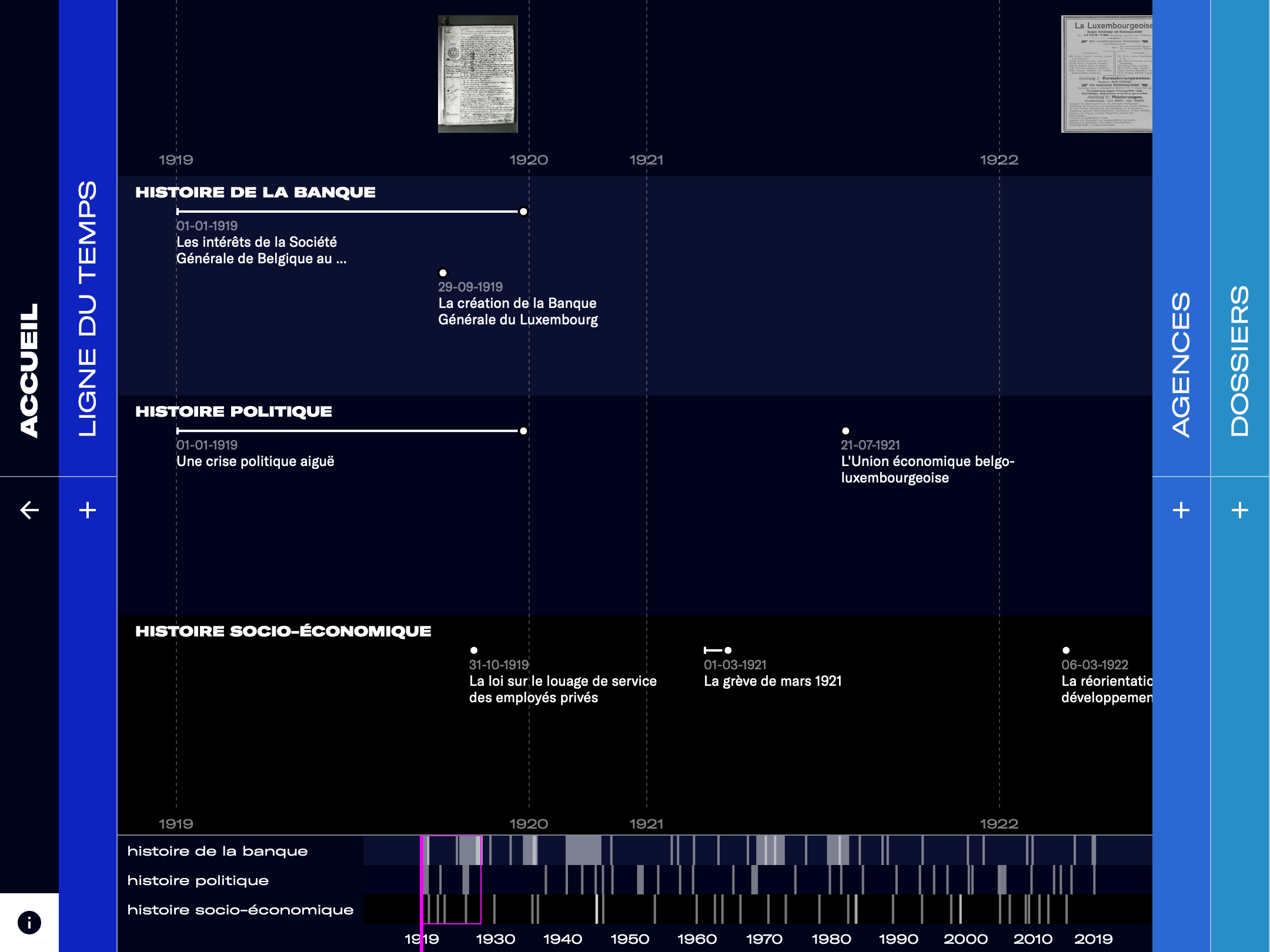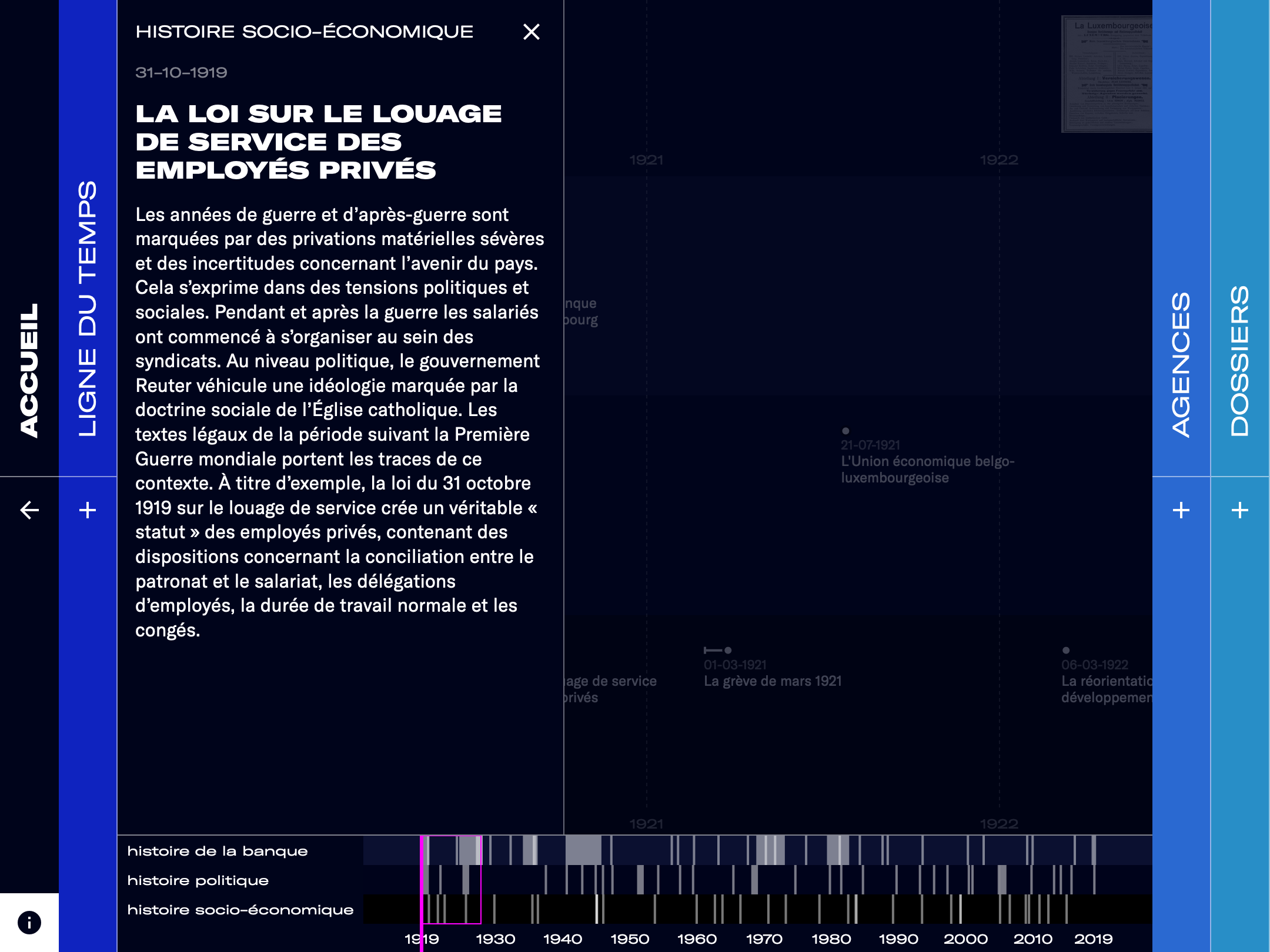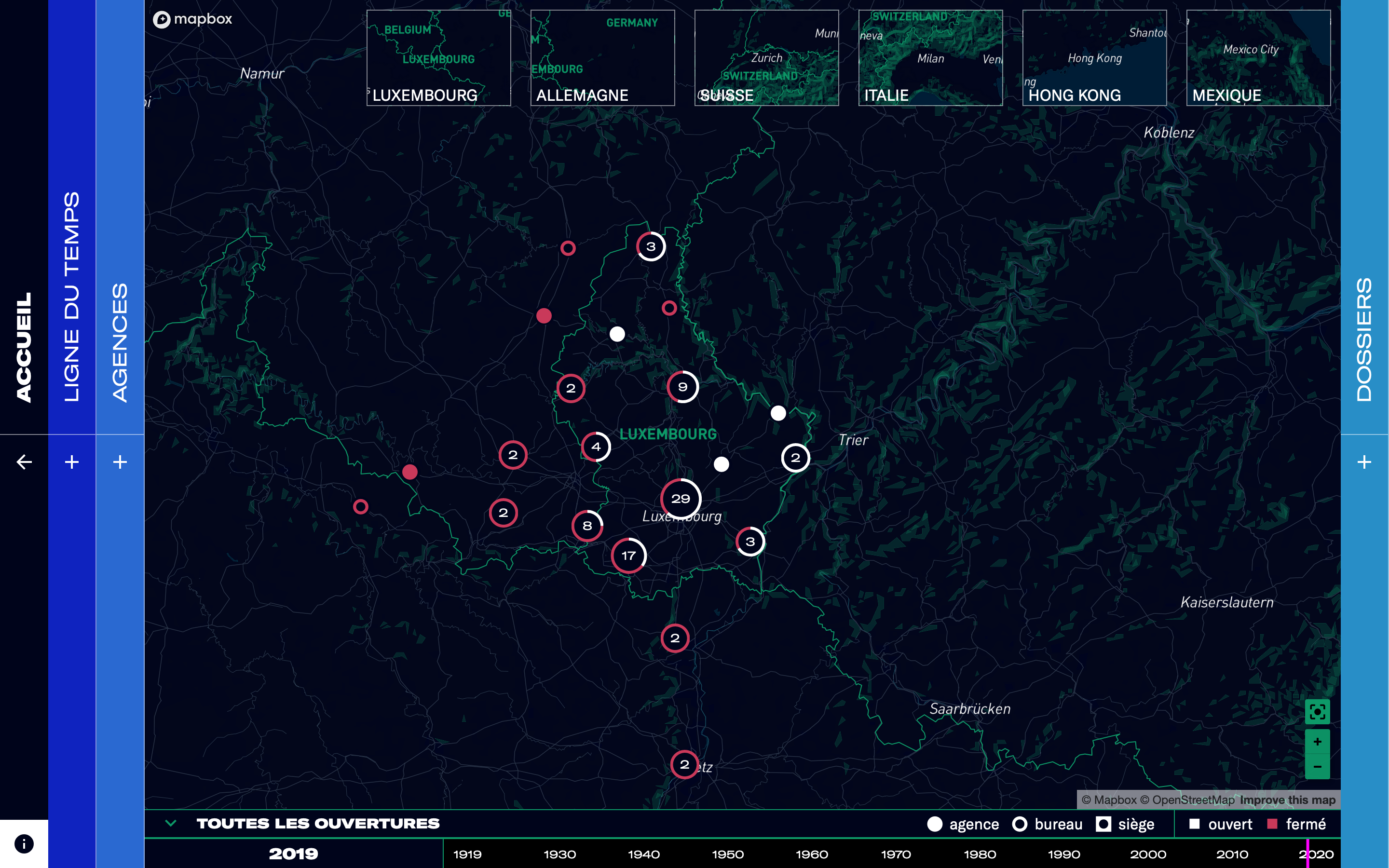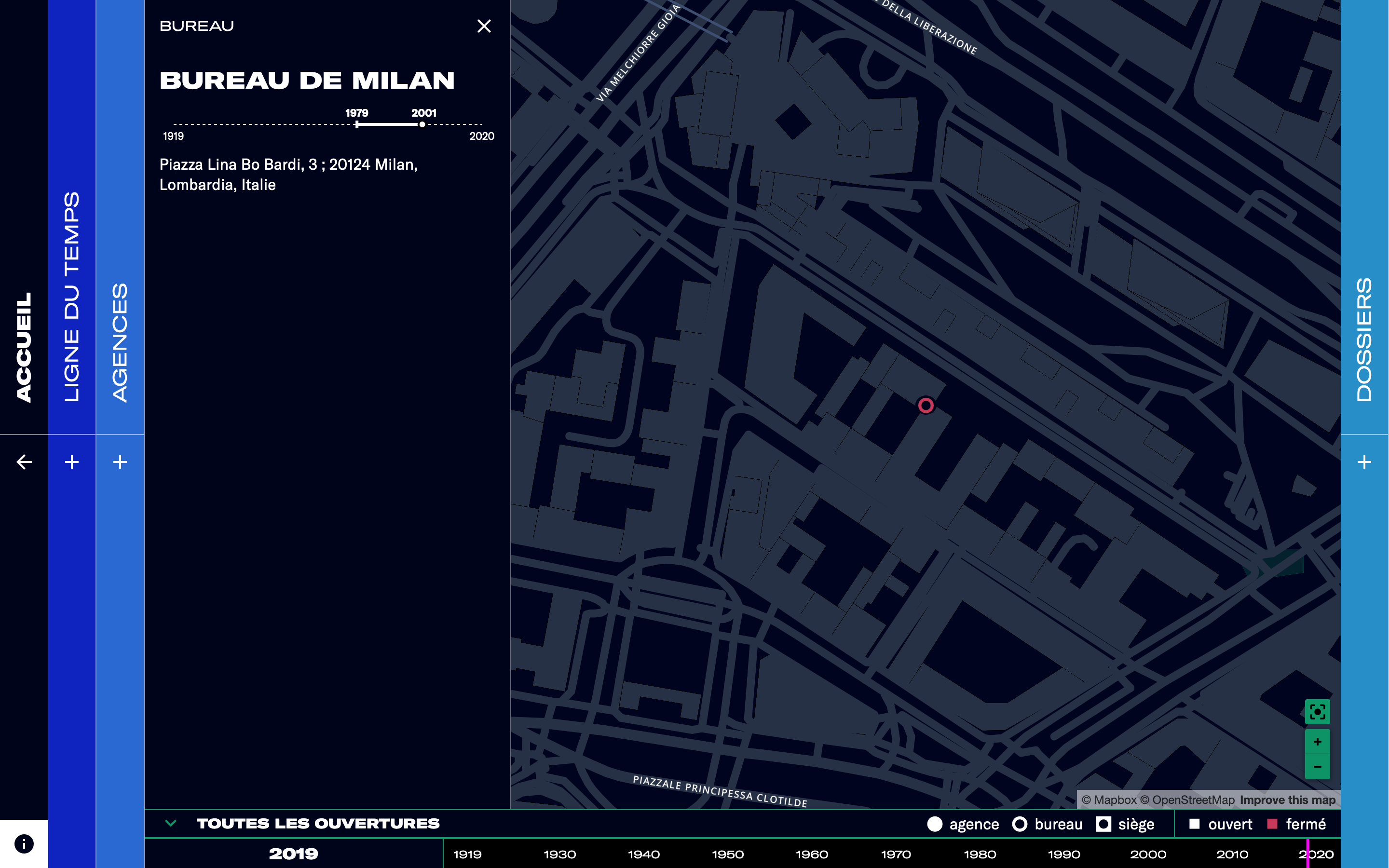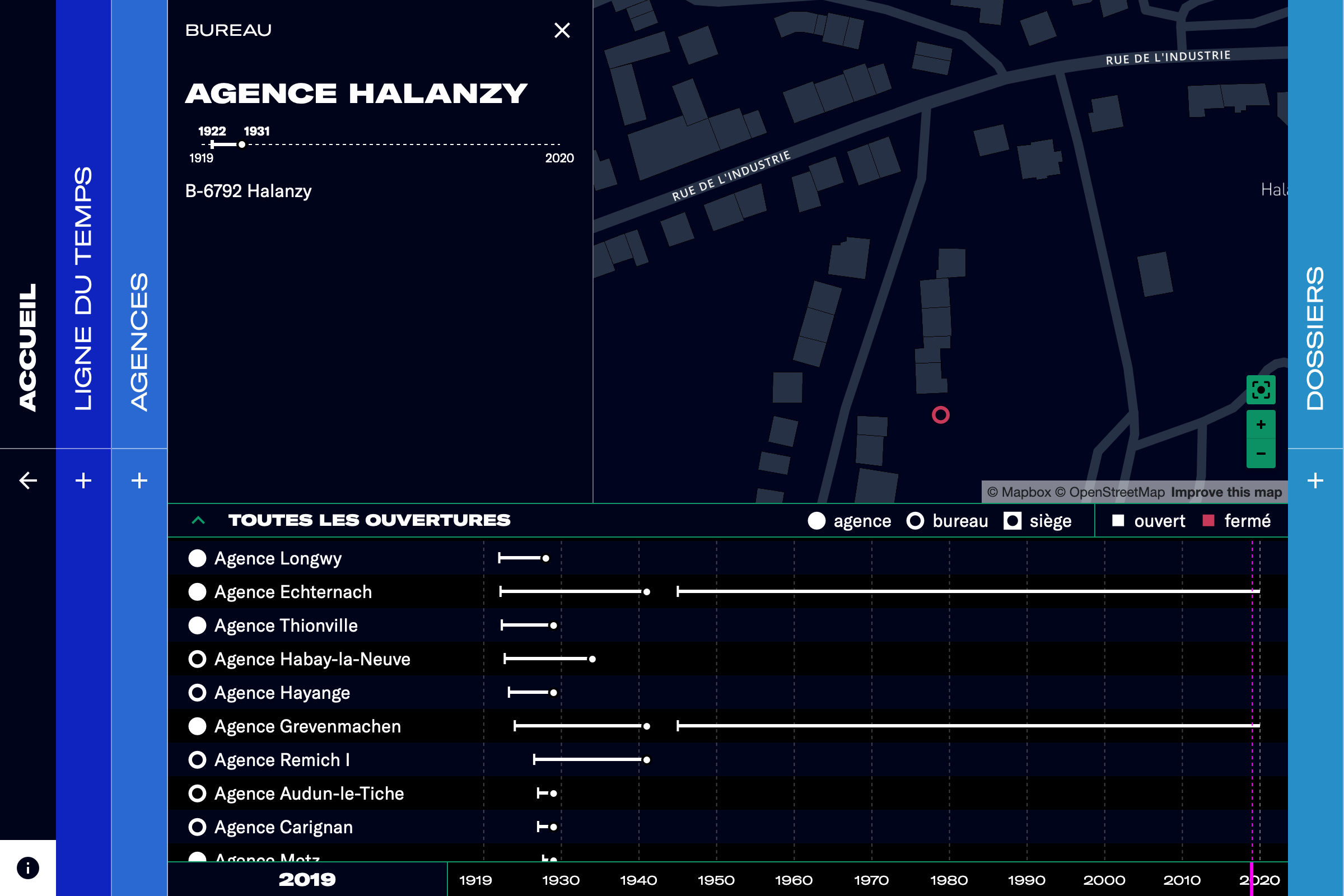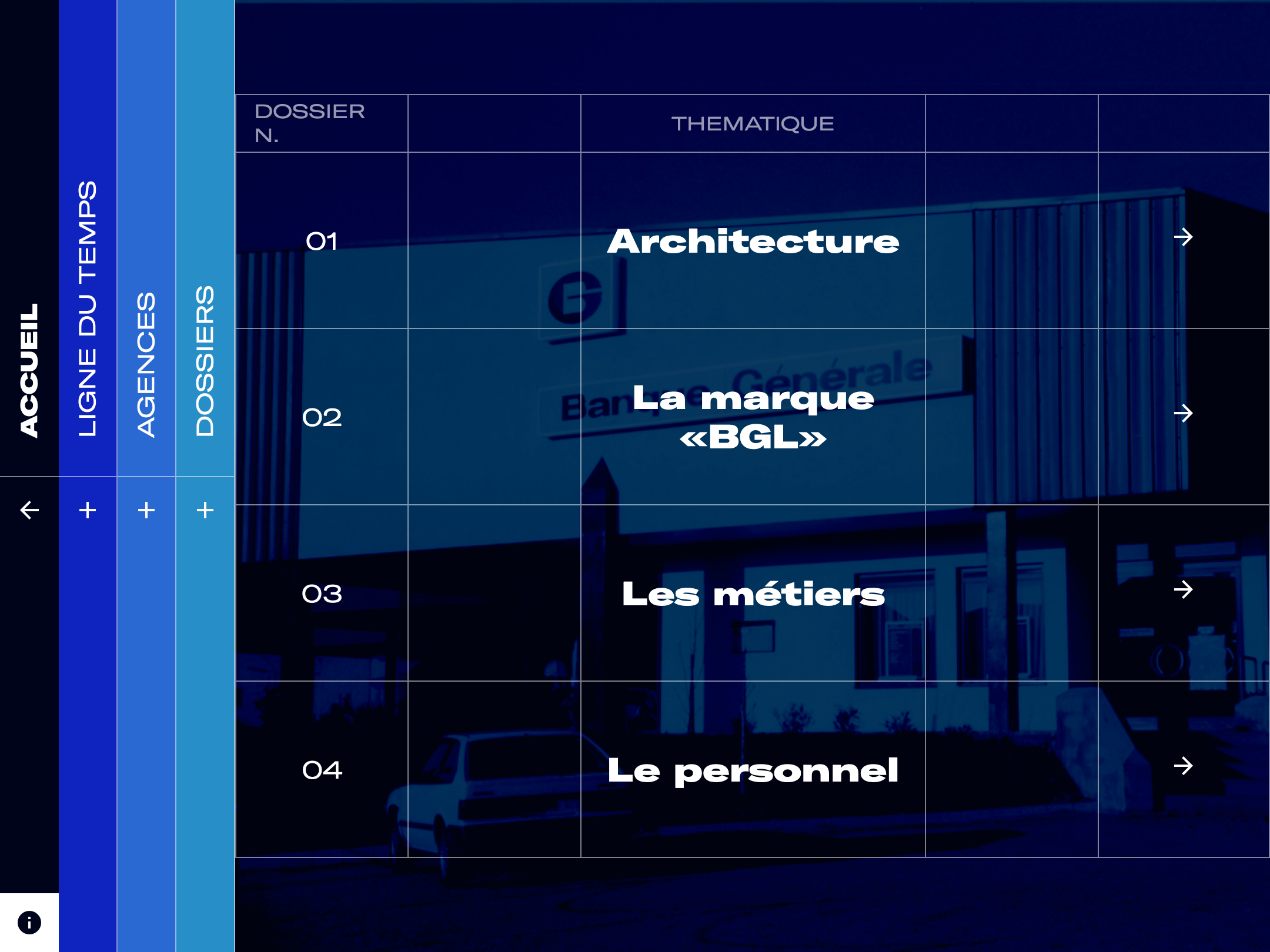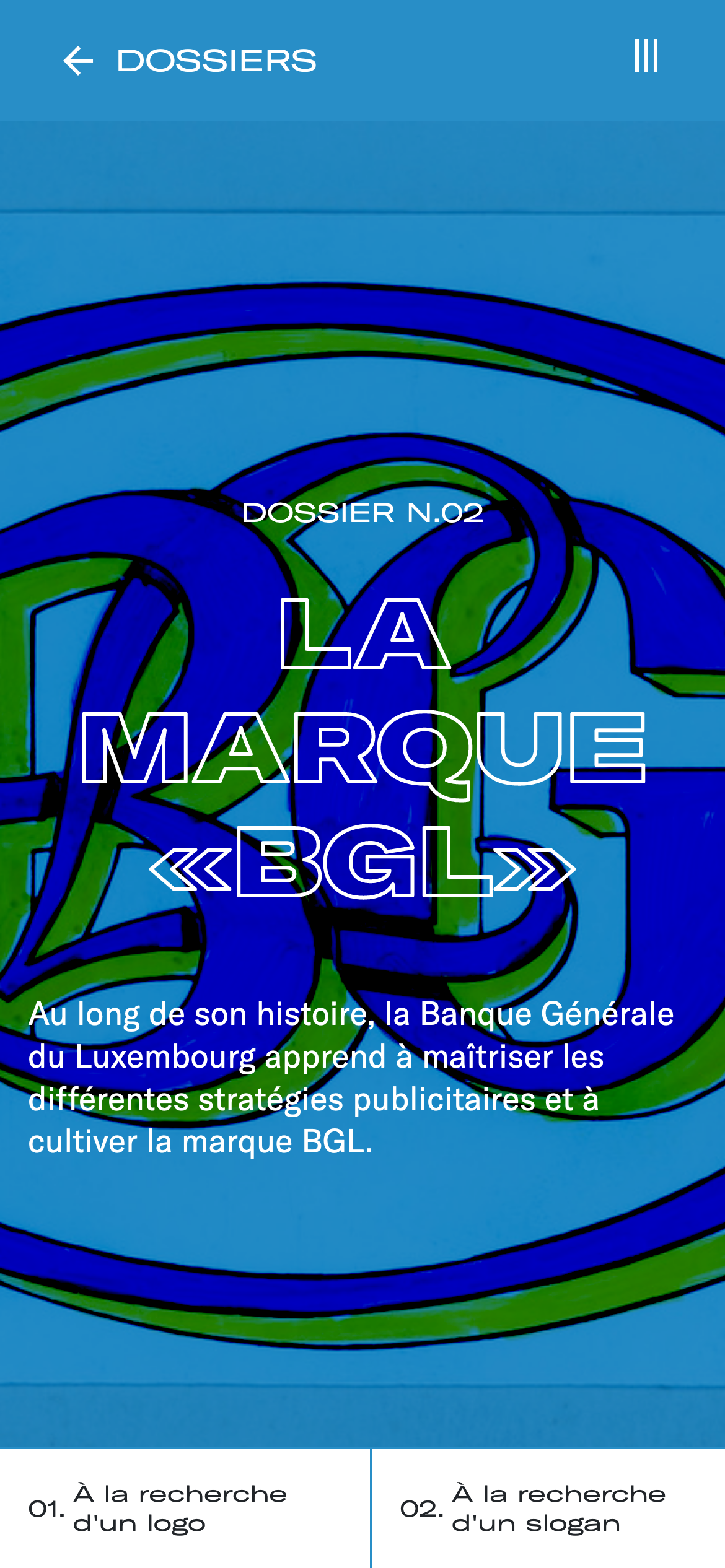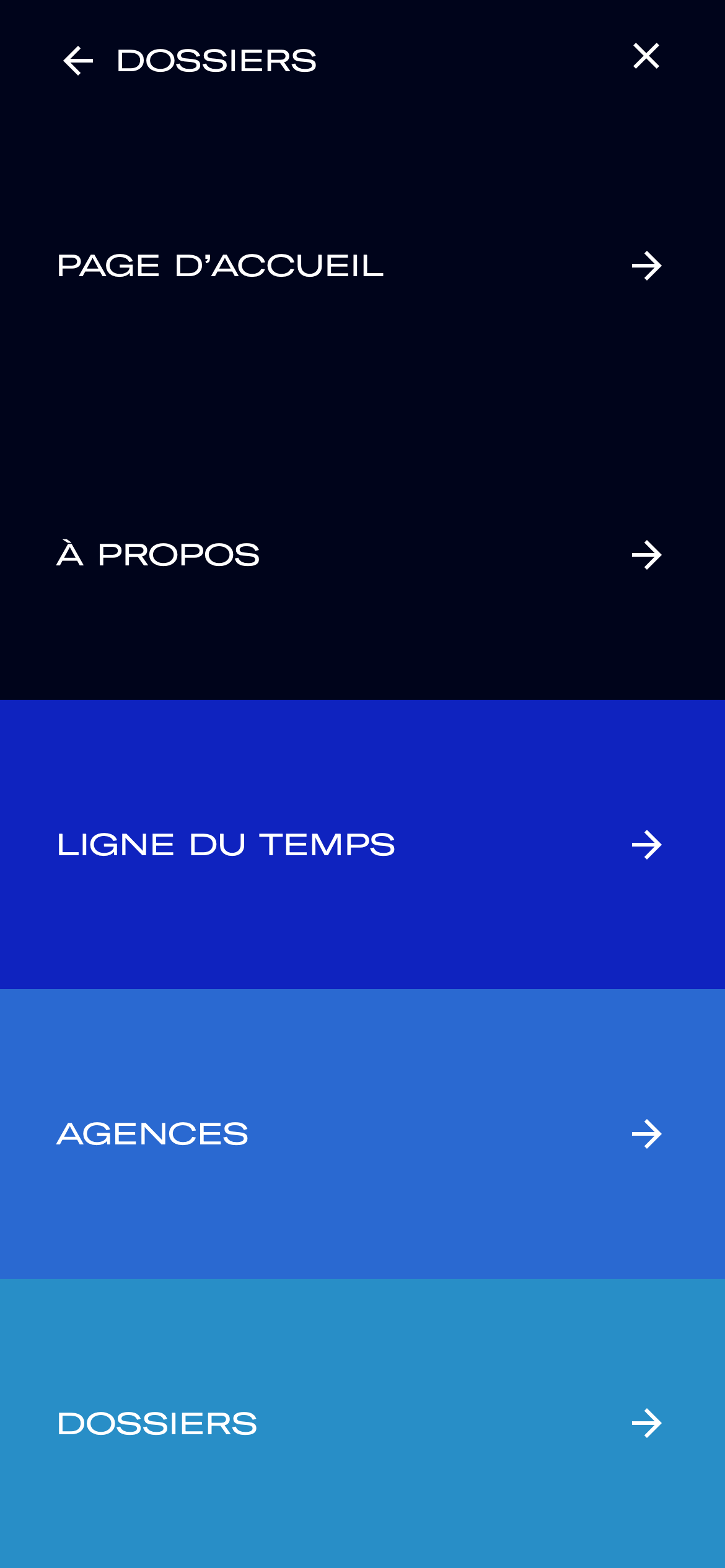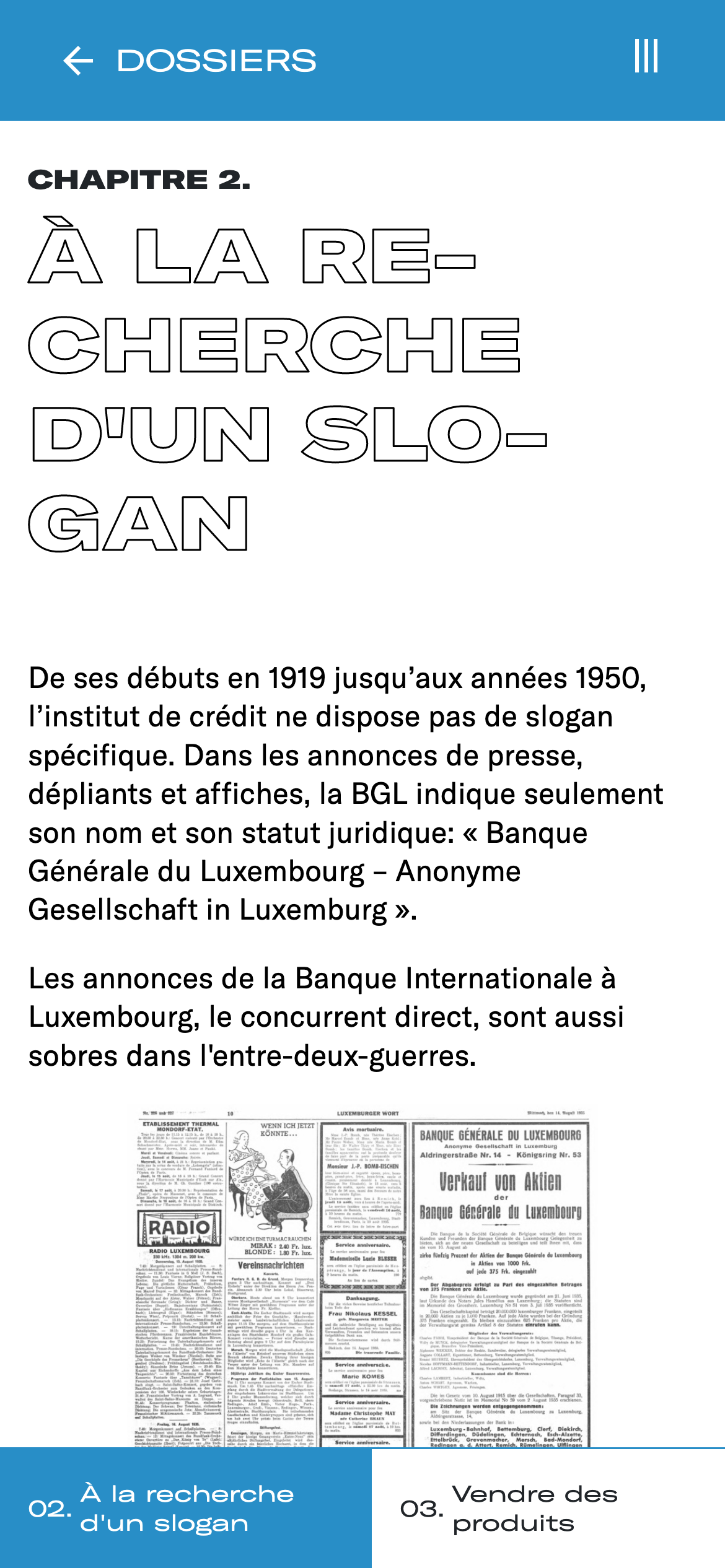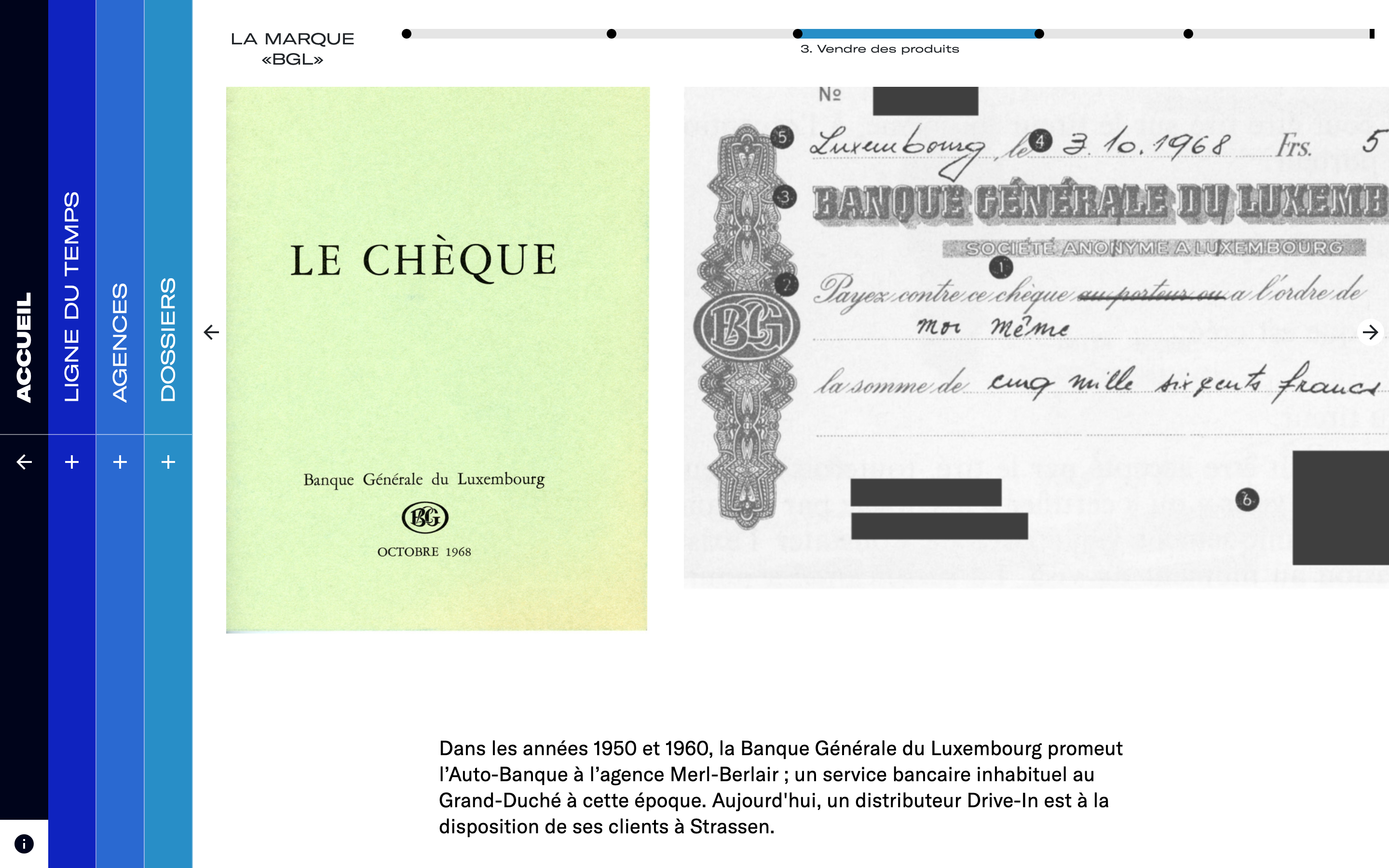 BGL, l'histoire d'un siècle
Looking back at 100 years of banking history through BNP Paribas's archive
Year — 2019
Team — Andrea Benedetti, Giorgio Uboldi, Matteo Azzi
Partners — Calibro Srls, BGL BNP Paribas, Université du Luxembourg, C²DH
Area — Web design, data visualization, art direction
"BGL, l'histoire d'un siècle" looks back at 100 years of banking history by exploring material from the archives of BGL BNP Paribas. Thanks to their extensive archive of corporate materials like photographs, brochures and information about their offices, "BGL, l'histoire d'un siècle" shines a light on the evolution of banking in Luxembourg.
The archive is divided in three sections: a timeline that puts in relationship the history of Luxembourg – between politics and economics — with the history of BGL, revealing a complex intertwining; a map of all bank offices, each accompanied by photographs, details and a timeline of their opening and closing; a thematic dossier exploring various aspects of the group, from architecture to branding.
The style of the website is inspired by old brochures from the Eighties from the archive itself, using bold fonts and a blue reminiscient of the old branding material of BGL.